"And it Gave a Lovely Light"
Or
"Yet Another 'Mea Culpa'"
By: J. Thomas Hunter
"
Y
ou've said to me that you burn the candle at both ends
," Anderson Cooper said to a now frail Christopher Hitchens.
[1]
Quick-witted Hitch fired back, "
And it gave a lovely light.
"
E
very once in a while, much more often than I would like, but not often enough to fret, I fall behind on this blog. I always apologize to my readers for it, as I am always very sorry to miss weeks of writing. What bothered me most about this most recent lapse, though, is that it was more protracted than normal and it affected more of my life than usual.
At this point, I am a student, a father, a husband, a church member and volunteer. I am a brother, son, and friend. I am a citizen, a conservative and an essayist. Each of these roles in life demand different amounts of dedication and effort in order to fulfill them adequately. Last month, though, I spent the majority of my energies in school—much to the detriment of some of my other priorities in life.
M
y wife and I, for example, see a little less of each other than we used to. Even when my plate filled and over-filled in the past, we used to work in different departments of the same entity and would commute and go on lunch together daily. Recently, she has left the organization and we have been relegated to the 21st Century version of passing notes in between class periods—Google Chat.
I [heart] you, dear. "BRB"
A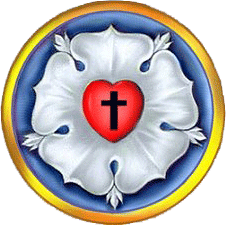 t church I organize a group of volunteers called Generations. We make food for friendly residents at a local retirement home and play games with them. We even provide prizes for game winners. It's really fun and it is a great chance to serve others. My studies, though, have eaten into this activity as well.
Two weeks ago, my kindly pastor sent me an email asking if I was overwhelmed—too overwhelmed to volunteer as vigorously as I have in the past. Admittedly, I was a little embarrassed to receive such an email. It was a necessary wake up call that perhaps I was finally overextended. At church he told me that I wasn't being singled out—that he had sent the email out to all volunteers in the congregation. While that excuse may serve as a great way to spare my ego, I believe him.
"
I'll respond to your email ASAP, Pastor
," I vowed.
I have yet to do so. I will though, when I get a free moment.
L
astly (to be mentioned, but not the last victim of my tight schedule) are my other close relationships that I would hate to see languish. My best friend BJ, a regular commenter on Black and Red, is adding finishing touches to a website that he has poured himself into completely. It is about conservative politics, Christianity, music and life in general. He asked me to review it for him: I will BJ. I promise.
C
oincidentally, the last time I saw BJ I told him about the article for Black and Red that I was writing. We were sitting with another friend in a liberal coffee shop in Evanston after one of my classes. The cash register bore a picture of George W. Bush with devil horns, and vegan, barefoot, hippy-types sipped soymilk chai and dreamed of high-speed rail at every table around us. I told the guys that I was working on a piece about Admiral Honors, the high-profile victim of liberal hate speech-police. As we spoke, news of Gabrielle Giffords' brush with death broke, and by the time I sat to work on my article, I was writing instead about her.
Posted below is the article that I wrote that week about the Giffords shooting. It is surely dated by now, but it may be relatively insightful nonetheless. Coming soon is the Honors article and another more recent piece that will catch me up with the ever-changing world of politics.
I truly do appreciate the readership and patience of each of you. Without you, this blog would be a silent graveyard littered only with the ranting of an obscure nobody. When I spoke to BJ last, I was in a rush—in between something and something else. He said to me, "
Don't worry about falling behind here and there. You'll catch up. Those who know and love you understand what keeps you busy.
" I appreciate the support and I know that his words are true.
To those of you who do not know me, and those who do, burning the candle at both ends is my life. Sometimes things get a little messy for me, but I love struggling to keep both ends ablaze. In my endeavors I want nothing more than to continue to emit a lovely light.
T
hank you for your understanding and readership. More articles are on the way.
Article Sources: